COVID-19/School Operations Updates
Since early summer, we have been planning our return to on-campus learning — provided Virginia remains in Phase 3 and we can do so safely. Our strategy accounts for the fact that we are at our best together in a face-to-face setting.
Health and safety are our primary concern, and this is our focus in providing a sustained on-campus learning environment. We are taking important measures to prevent the transmission of COVID-19. In the end, we want a healthy campus, a connected community, and engaged students who are stepping forward each day as young scholars and emerging leaders. Most importantly, we NEED YOUR HELP to bring this plan to fruition. For the two weeks prior to the beginning of school, families are asked to diligently follow physical distancing and mask rules. We look forward to welcoming our community back to Campus very soon!
St. Michael's is very pleased to share the details of our school reopening plan. (click below)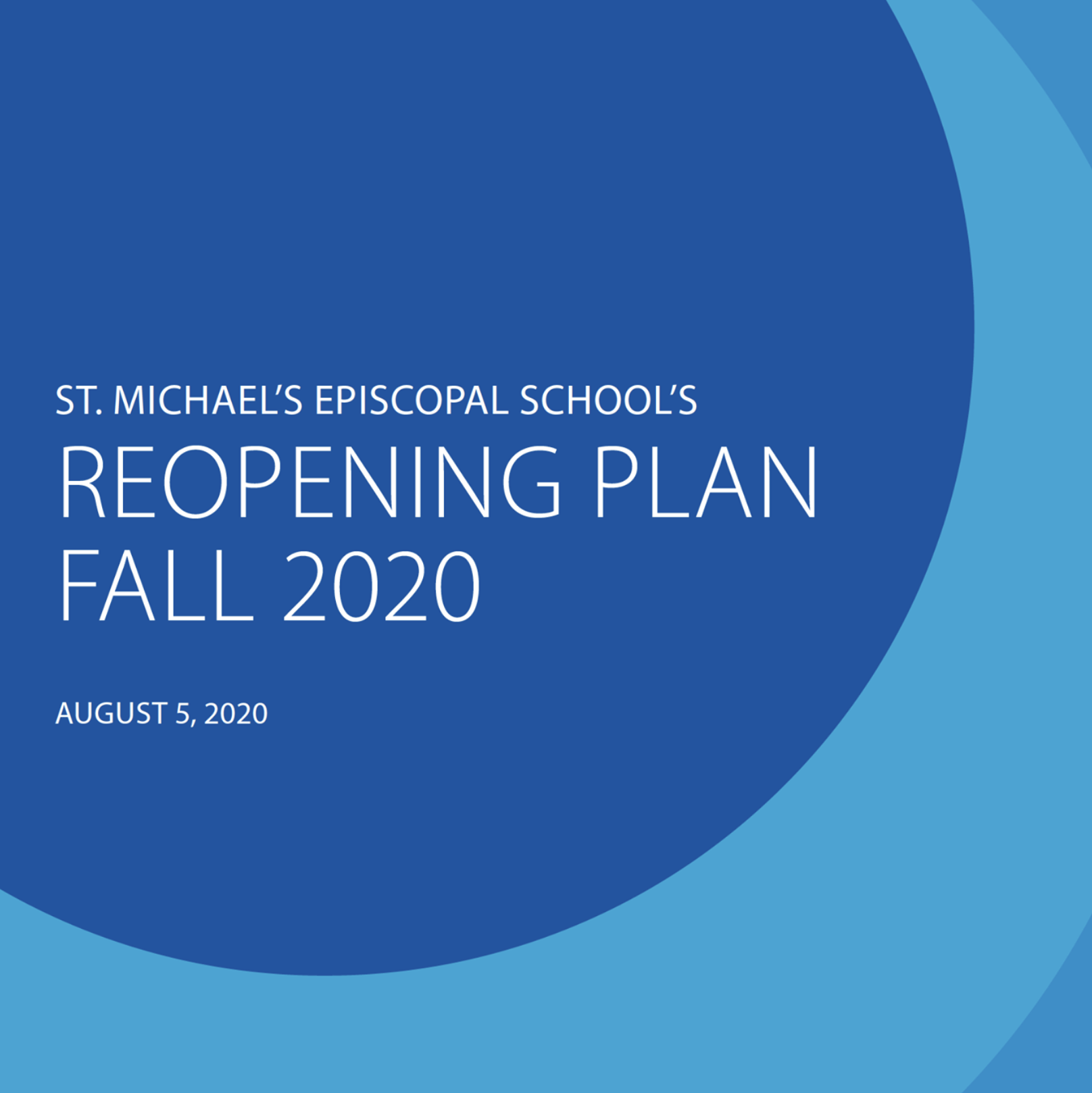 Hybrid Reopening Schedule Morning and Afternoon Cohort Lists
2020-21 Major Dates Calendar -
UPDATED

July 29
COVID

-19 Reporting Form

Please inform the School IMMEDIATELY via the COVID-19 Reporting Form link below if someone in your family has been exposed or is being tested for COVID-19. Confidentiality of the diagnosed student or teacher will be maintained.
Communications Updates (by date)
FAQs Regarding Academic Continuation, School Life, and School Operations:
FAQ Responses To Date
We are closely monitoring the spread of the virus. The safety of our St. Michael's community is our top priority and we are grateful for our partnership with you as we work to keep our community healthy. We are completely confident in our wonderful community's ability to adapt and thrive during these challenging times. As we work and learn remotely away from one another, let us be intentional about patience, kindness, grace, and love as these epitomize our DRAGONS' values — the foundation of our St. Michael's community.
It is also important that parents and caretakers understand the effect their own behavior can have on children. As calm begets calm, modeling calmness and optimism, as well as maintaining normal routines as best as families can in these unusual times, will help children feel more at ease. Thank you for supporting us and each other—the St. Michael's community remains as resilient and caring as ever. For that, we couldn't be more grateful!