Co-Curricular/Sports Info & Forms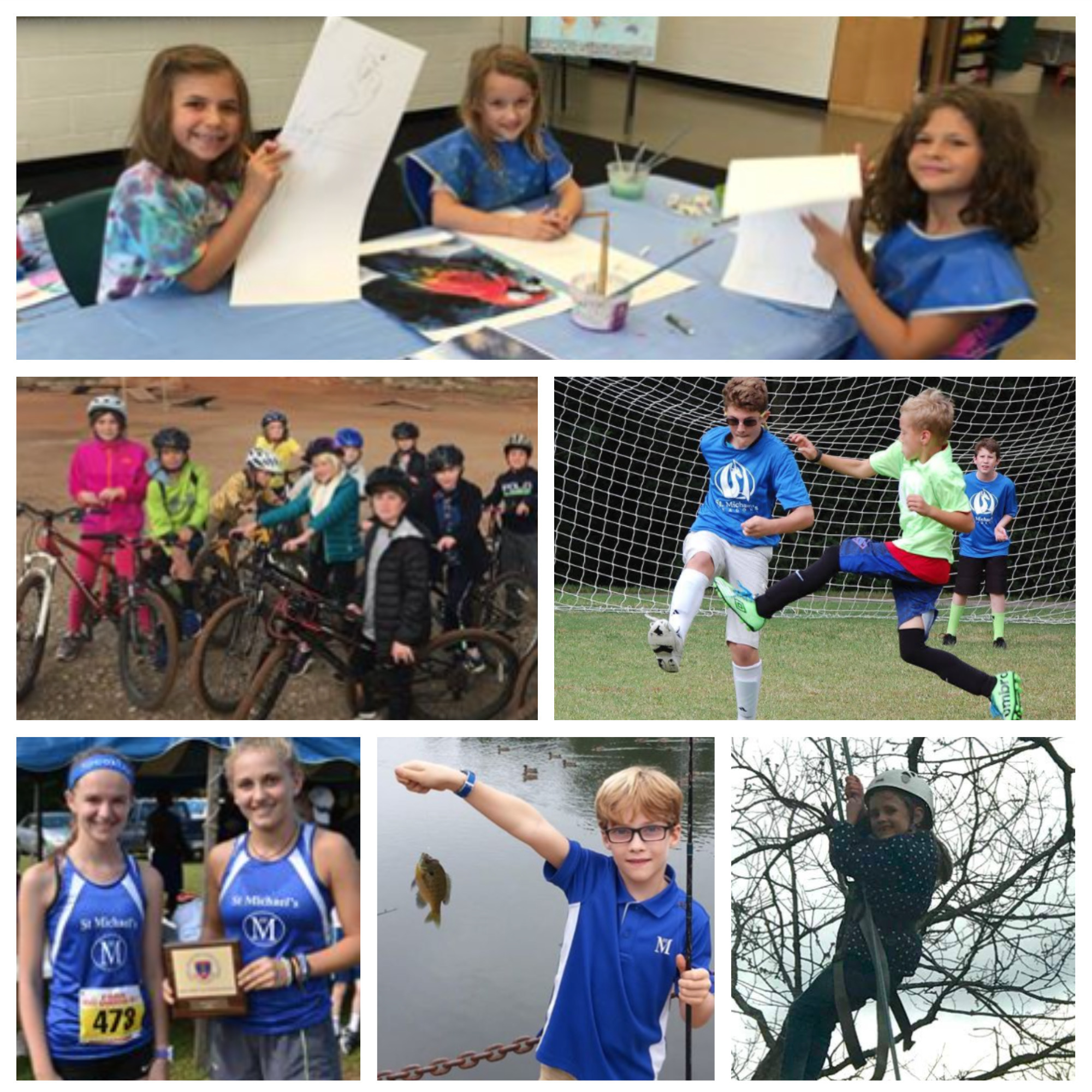 Winter 2018 Sports and Activities Registration
NOW

OPEN

!

St. Michael's believes that important learning happens outside the classroom with purposeful exposure to a broad variety of activities and experiences. After-school enrichment activities provide opportunities for students to explore a variety of interests and develop new passions. That is why we offer inclusive co-curricular, robotics, music and sports opportunities for our students.
Middle School Musical Information: Lion King Jr.
Middle School Boys' and Girls' Basketball Tryouts
Boys' Basketball tryouts for JV and Varsity A and B teams are: November 6, 3-5 p.m.
Girls' Basketball tryouts for JV and Varsity teams are: November 8, 3-5 p.m.
2018-2019 Athletic Participation Health Form for Grades 3-8 (if participating in any School sports)
School Year Activities/Sports Summary (Stay tuned for 2018-2019
UPDATE

)