Co-Curricular/Sports Info & Forms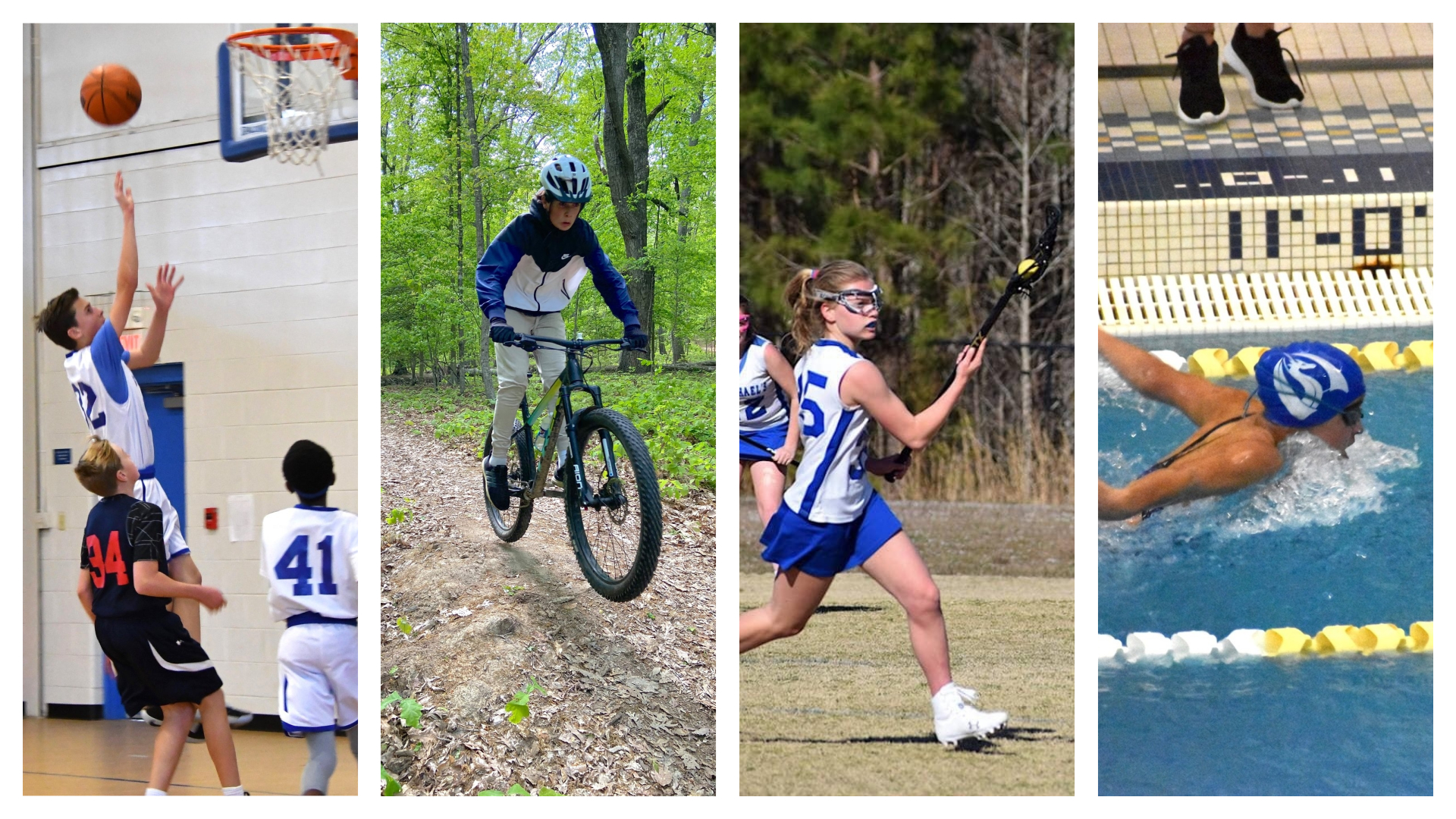 St. Michael's believes that important learning happens outside the classroom with purposeful exposure to a broad variety of activities and experiences. After-School Enrichment (ASE) and Athletics programs provide opportunities for students to explore a variety of interests and develop new passions.
The following sports and extracurriculars will be offered
THIS

SPRING

: (Spring online registration opens at noon on February 1 and will close on February 14.)
LOWER

SCHOOL

(K-5)
Chess & Board Game Strategy with ChessRVA (K-2)
Nature Exploring with Adventure Walkers (K-5)
Animals in Art with ArtHaus Richmond (K-5)
Cheerleading with Overtime Athletics (K-5)
Friday Fishing with VA Outside (1-5)
Fiber Arts & Crafting Fun with Liz Rogers (3-5)
Graphic Design with VineyardApp (3-5)
Lacrosse with Overtime Athletics (3-5)
So You Want To Be A Millionaire with VA Credit Union (3-5)
REGISTER HERE for K-5 After-School Enrichments
Girls on the Run (grades 3-5)
Girls on the Run (offered to grades 3-5) helps girls establish healthy life habits by combining a curriculum focused on self-esteem, confidence, and positive peer relationships with a running program. Starting on March 15, we will meet twice per week after school for eight weeks, culminating with a 5K run on May 14!
Registration fee includes a t-shirt, journal, water bottle, cinch sack, 5K registration, race bib, and medal. Participants learn skills and strategies on how to manage emotions, make intentional decisions and resolve conflict. Running is creatively integrated into all sessions. Friendships, fun, and lessons will last a lifetime!
REGISTER HERE for Girls on the Run
MIDDLE

SCHOOL

(6-8)
Girls' Lacrosse
Boys' Lacrosse
Co-Ed Track
Co-Ed Mountain Biking (Student to provide helmet & bike. Storage provided)
Co-Ed Golf
Boys' Baseball Club
REGISTER HERE for Middle School Spring Sports
Middle School Athletic Information 2021-22
Below please find a listing of the Middle School sports that will be offered by season. Lower School intramural and co-curricular offerings will be announced seasonally.
Middle School Athletic Information 2021-22
Questions? Contact Wally Kern, Athletics Director, at [email protected]
'21-'22 St M Athletic Participation Form (for Grades 3-8)
If you have a child in grades 3-8 who plans to participate in intramural or Middle School sports in the coming school year, an athletic participation physical examination form is required. This form may be found in your PowerSchool Portal under Magnus Health forms.
Music Lessons Registration
As individual lessons need to be scheduled, MUSIC LESSON registration will be conducted directly through the Greater Richmond School of Music via the button below.
Options include lessons for Piano, Voice, Guitar, Ukulele, Banjo, Bass Guitar, Violin, Viola, Cello, Double Bass, Flute, Clarinet, Saxophone, and Trumpet.
REGISTER HERE for K-8 Music Lessons with GRSM
Questions?
Questions about Sports? Email Wally Kern, Athletics Director, at [email protected]
Questions about After-School Enrichments or Extended Day? Email Ashley Buffey, Director of Extended Programs, at [email protected]
Questions about Music Lessons? Email Charlene Hartley, Greater Richmond School of Music, at [email protected]