Co-Curricular/Sports Info & Forms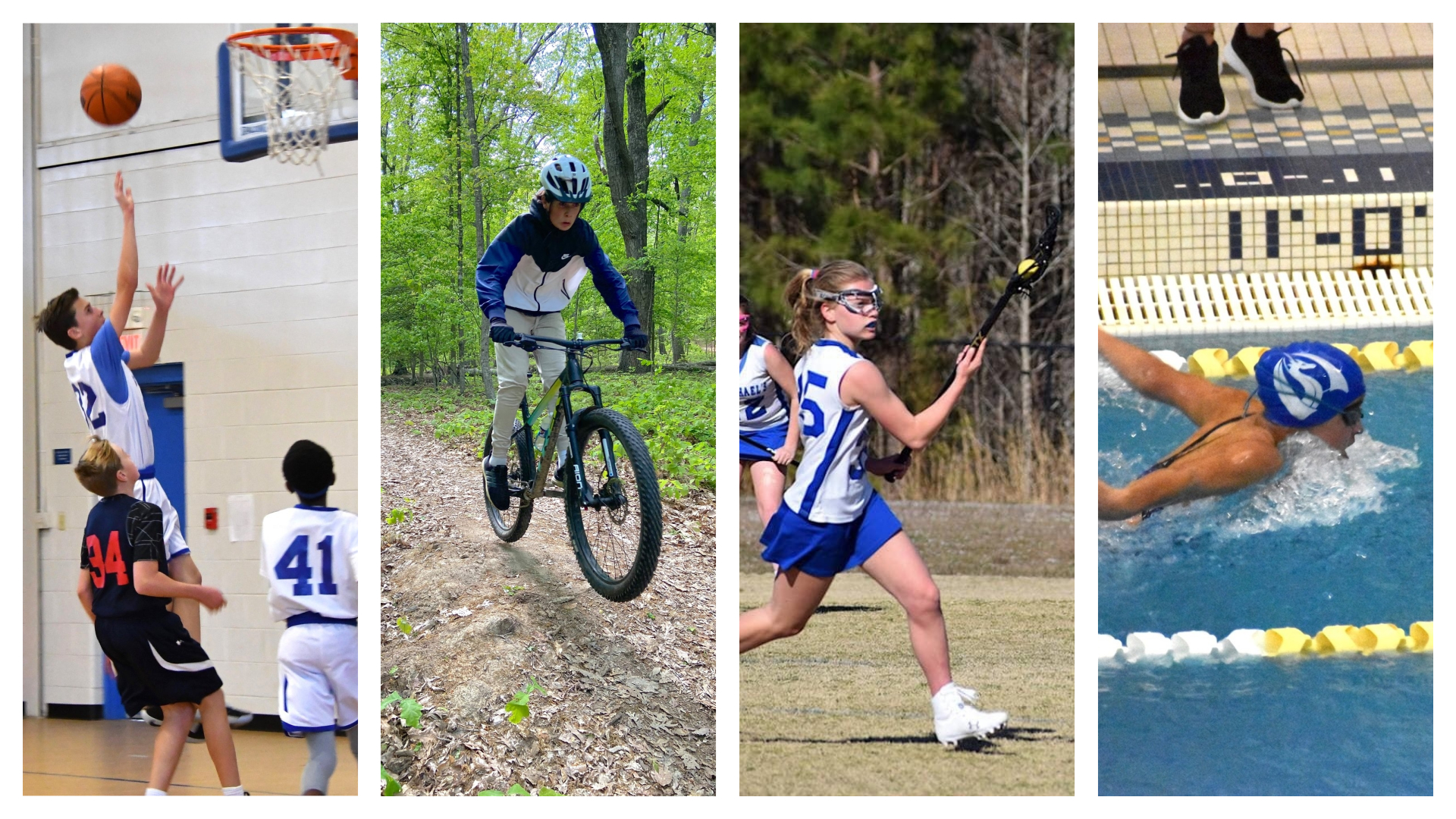 St. Michael's believes that important learning happens outside the classroom with purposeful exposure to a broad variety of activities and experiences. After-School Enrichment (ASE) and Athletics programs provide opportunities for students to explore a variety of interests and develop new passions.
The following sports and extracurriculars will be offered in Fall 2022: (Fall online registration will close on August 16!)
LOWER

SCHOOL

(K-5)

Mondays, Grades K-2
Scratch Jr. with CodeVA (3-4:00 p.m.)
Mixed Media Art with ArtHaus Visual Arts Studio (3-4:30 p.m.)
Fridays, Grades 3-5
Intramural Soccer (3-4:15 p.m.)
Intramural Field Hockey (3-4:15 p.m.)
Music Lessons (various instruments, scroll down for more info)
Note: The pared-down list of Lower School fall enrichment offerings is due to staffing constraints. We hope to be back with a full menu this Winter.
REGISTER HERE for Fall 2022 K-5 After-School Enrichments
MIDDLE

SCHOOL

(6-8)
Co-Ed Soccer
Co-Ed Cross Country
Co-Ed Mountain Biking
Girls' Field Hockey
Girls' Tennis
Music Lessons (various instruments, scroll down for more info)
REGISTER HERE for Fall 2022 Middle School Spring Sports
Questions? Contact Wally Kern, Athletics Director, at [email protected]
'22-'23 St M Athletic Participation Form (for Grades 3-8)
If you have a child in grades 3-8 who plans to participate in intramural or Middle School sports in the coming school year, an athletic participation physical examination form is required. This form may be found in your PowerSchool Portal under Magnus Health forms.
Music Lessons Registration
FOR

K-8

As individual lessons need to be scheduled, MUSIC LESSON registration will be conducted directly through the Greater Richmond School of Music via the button below.
Options include lessons for Piano, Voice, Guitar, Ukulele, Banjo, Bass Guitar, Violin, Viola, Cello, Double Bass, Flute, Clarinet, Saxophone, and Trumpet.
REGISTER HERE for K-8 Music Lessons with GRSM
Middle School Athletic Information 2021-22 (2022-23 Coming Soon!)
Below please find a listing of the Middle School sports that will be offered by season. Lower School intramural and co-curricular offerings will be announced seasonally.
Middle School Athletic Information 2021-22
Questions?
Questions about Sports? Email Wally Kern, Athletics Director, at [email protected]
Questions about After-School Enrichments or Extended Day? Email Ashley Buffey, Director of Extended Programs, at [email protected]
Questions about Music Lessons? Email Charlene Hartley, Greater Richmond School of Music, at [email protected]