Parents' Association (SMPA)
St. Michael's Parents' Association (SMPA) plays an active role in the life of the School. The purpose of the Parents' Association is to promote the welfare of our children and of the School and to bring parents into a closer relationship with the School. The SMPA's hard work and dedication culminate in a gift to the School each year.
Magic Dragon Day
Save the date! Magic Dragon Day, St. Michael's annual spring fair, is Saturday, May 4, 2024, at the Singleton Campus from 9:30 a.m.-1 p.m.
Magic Dragon Day is a time-honored tradition that includes the kindergarten students dancing the Maypole (at 9:30 a.m.), a grade-level tug-of-war competition, carnival games, food, and fun. Field games follow the Maypole Dance, with class booths opening at 11 a.m. It is a great day to be a Dragon!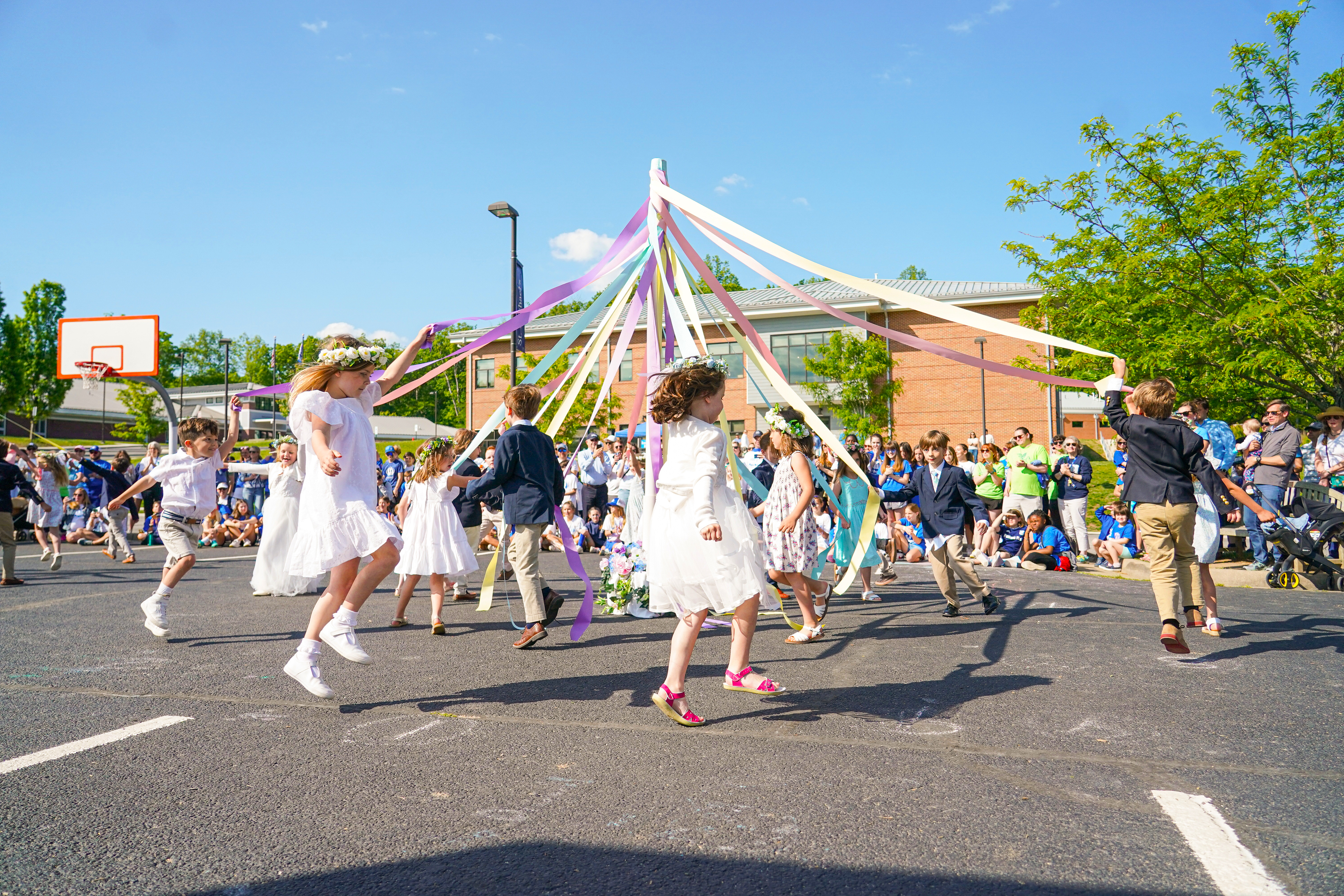 Get Involved Today!
Getting involved with the SMPA is a wonderful way to support your student and the St. Michael's community.
SMPA committees and activities offer parents different ways to become involved. Download the SMPA Volunteer Form and leave it at either of the front offices in Hubbard Hall or Singleton Hall.
Teachers' Appreciation Week
Magic Dragon Day
Annual Auction
Book Fair
Grandparents' Day (a First Grade tradition)
Kroger Plus and Publix Cards
Spiritwear
Yearbook and more!
SMPA

Treasurer Forms