School Spiritwear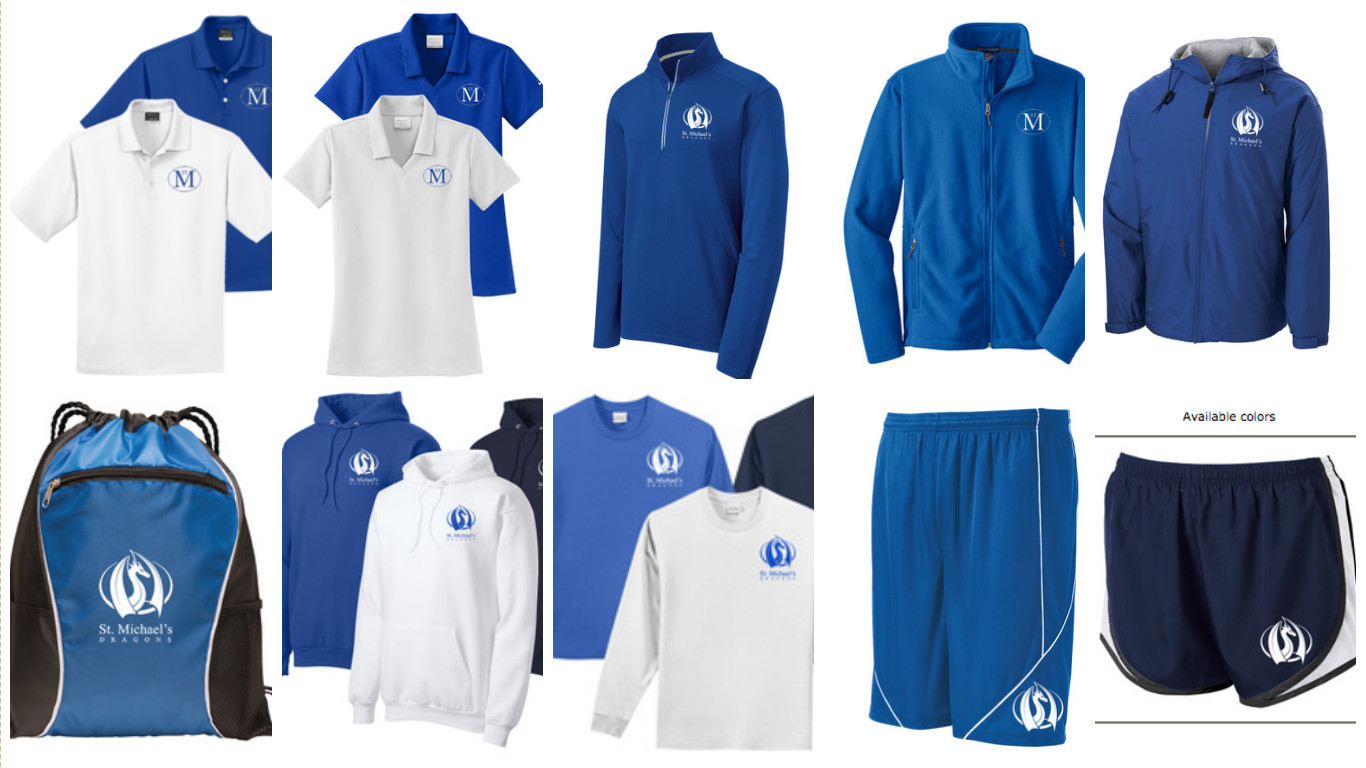 We've got spirit, yes WE do! We've got spirit, how about
YOU

?

Showcase your DRAGON PRIDE with St. Michael's Spiritwear! We are pleased to announce exciting new items are now available in our Online Spiritwear Shop! Spiritwear also makes great stocking stuffers and birthday gifts. All St. Michael's collared shirts on our Spiritwear website are acceptable for the daily school dress code.
To order, click on the Spiritwear Shop button below.
Note: Our apologies as we are not able to accommodate returns. Please check size specs carefully.
The
DEADLINE

to order spiritwear to have it before the holidays is

DECEMBER

6. If you are ordering

GIFTS

,

PLEASE

note that it is a gift in the message block and we will hold the item(s) for pickup at the front desk.

Need help? Please contact Susan Curwood.
To

ORDER

AN

ITEM

from our Spiritwear Shop, click on the desired item, then click on the "Add to Shopping Cart" link that is at the upper right of the photo. From there you will be directed to choose a size and quantity, and instructed to submit the shopping cart and pay via PayPal. Sizing specs are included with each item. Normal production time is

TWO

weeks. Orders will be delivered to St. Michael's and you will be contacted for pick-up.
St M Belts for

SALE
The SMPA is NOW taking orders for St M Belts in two styles: a D-ring canvas logo belt ($16 youth, $18 adult) and a Leather-tab logo belt for $25. Click the button below for belt sizing. Please contact Susan Curwood with questions.
Click Here for Belt Sizing Information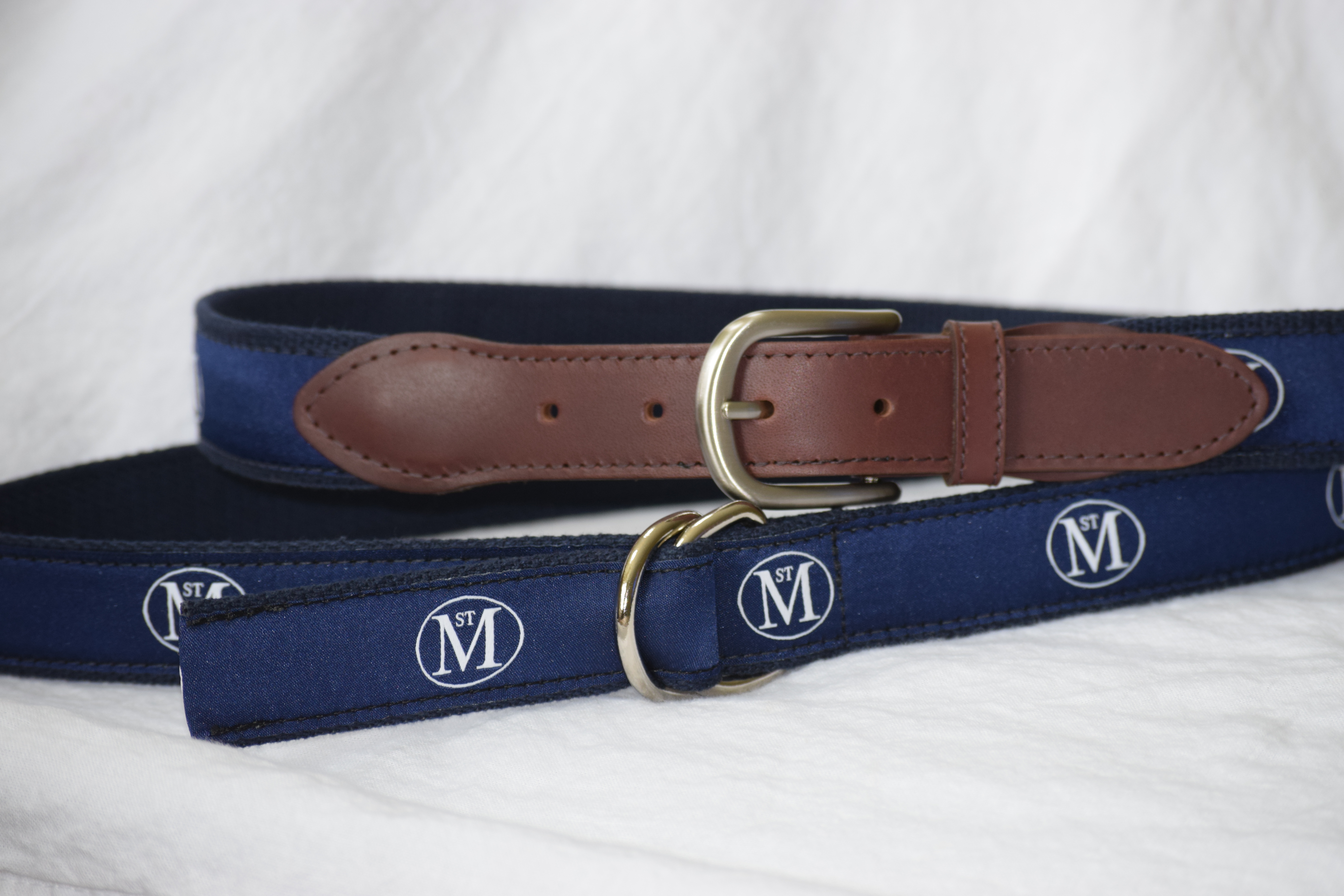 FLAGS

:
Show your school spirit with a St. Michael's flag! These gorgeous 100% nylon flags are made to order and available in two sizes (garden and house flags). For the larger (house) flag, choose between the St M logo and the new Dragon logo! Order yours today by contacting Susan Curwood via email.
Garden Flag with St M Logo – $35 (4″ × 18″ with a 2-1/2" pocket for garden stand mounting)
House Flag with St M logo – $85 (36″ × 56″ with a 3-1/2" rod pocket for pole mounting)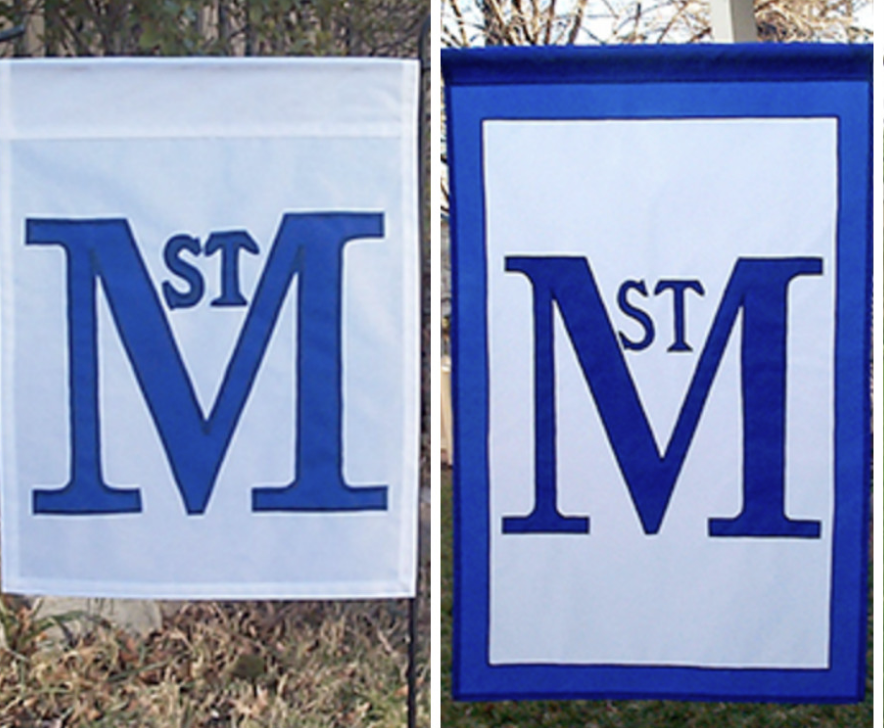 St. Michael's is pleased to partner with The Gingham Tree for high-quality, handmade St. Michael's house flags and garden flags.
St M House Flag St M Garden Flag
2019-2020 Dress Code
A few Dress Code items of note:
Athletic clothing is not permitted inside during the school day, except for PE classes. Only St. Michael's athletic outerwear (i.e., a St M hooded sweatshirt or St M fleece) may be worn

INDOORS

in class during cold weather.
Writing and large (>2 inches) logos/images on clothing are not permissible inside school, except for "Dragon Days and holidays;" and students in K-2 may always wear tops with images (not writing or logos) larger than 2 inches.
Patterns and monograms are allowed.
All St. Michael's collared shirts on our Spiritwear website are acceptable for the daily dress code.
LAND'S

END

:
St. Michael's also participates in the Lands' End School Uniforms program. Lands' End offers sweaters and cardigans, athletic pants and yoga pants, ruffle hem dresses and more with the St. Michael's logo.
To order apparel with the St. Michael's logo, go to the Lands' End website by clicking the button below. Proceed by clicking "Kids", "School Uniforms", "Find My School" and complete the form, spelling St Michaels without any punctuation or shop using the School's preferred school number 900128059.