Lunch Menus/Online Ordering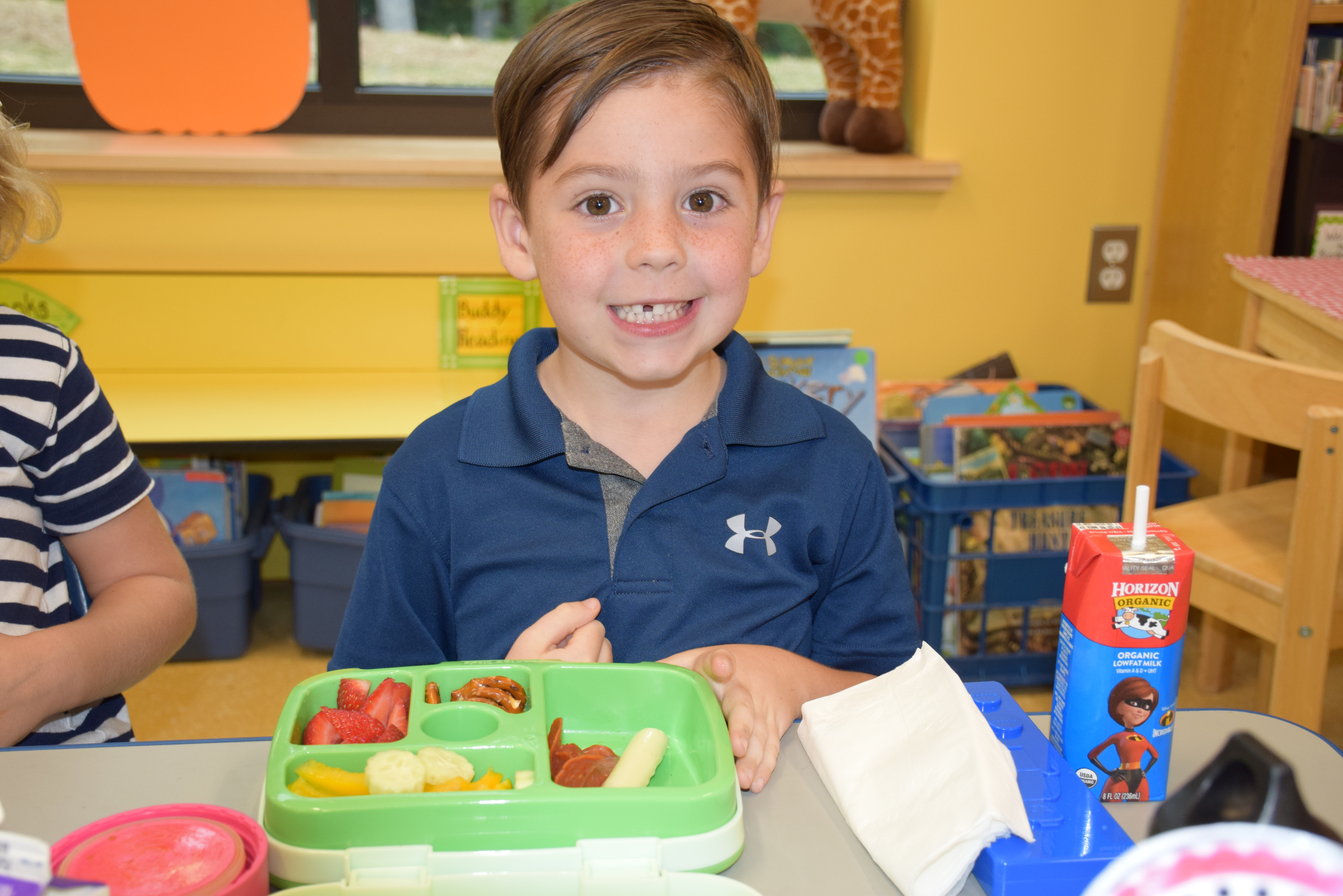 2020-21 Pandemic Update
At this time, hot lunch will not be provided. Students, faculty, and staff should bring lunches, water bottles, and snacks from home. (Some classes may be designated nut-free as needed.)
Desk shields have been purchased for lunch use (for days when lunch is inside) for increased student safety when removing masks to eat.
Hot Lunch: (Information below is what is typical in a non-pandemic year)
At St. Michael's, students may bring their own lunch or pre-purchase lunch in advance through our hot lunch program. We are happy to announce we are partnering with a NEW lunch service this year called Yay Lunch, which will offer food selections from vendors such as: Baker's Crust, Jason's Deli, Frank's Ristorante, Taziki's Mediterranean Cafe, and Moe's Southwestern Grill.
Click HERE for the Hot Lunch Menu Click HERE for How-To FAQ
Click HERE TO REGISTER for Yay Lunch
Parents and faculty may register on Yay Lunch anytime during the school year. Ordering is weekly and is "open" from Sunday until Saturday night for the following week. Parents can place orders each week, skip any weeks, and place orders up to 4 weeks in advance. All meals are local, allergen-friendly, and delivered fresh daily.
Chick-Fil-A is not part of the lunch program this year as we have found a healthy alternative in the Baker's Crust baked chicken strips. Due to declining interest, milk will also not be offered this year.
Order Deadlines
The cut-off for placing orders is always 6 p.m. Saturday for the upcoming week.
If you miss the window, contact Yay Lunch directly at [email protected] Remember, you can schedule lunches up to 4 weeks in advance!
IMPORTANT: Parents' billing questions, cancellations, technical support, and all other lunch-related questions should go directly to [email protected], as Yay Lunch is managing the entire lunch program for the School.
GET

STARTED

:
Go to: YayLunch.com – (please bookmark this page)
Click HERE TO REGISTER for Yay Lunch
As this is a new lunch vendor, all those who wish to purchase must register.
Choose St. Michael's as the school. For the Lower School, you will need to note your child's teacher. In the Middle School, you just need to note your child's grade.
Parents may order up to 4 weeks in advance. Orders are billed on Saturday evening before lunch week.
Need to amend/change an order? Cancel by noon the day before lunch is to be delivered.
Pricing varies based on vendor, size (Daily Deal, Standard, Large, Premium) and any add-ons or options. Most options are listed at $5.99 but there plenty of ways to customize and it's all very transparent on the website. Lunches all come with fruit or a side as noted.
If you are registering more than one luncher, note that the child's initial will be on the left side of the order screen when placing orders so that you can denote each child when you are ordering.
Thank you for participating in our School lunch program! As always, this is a
VOLUNTARY

program. Students are welcome to bring their own packed lunch each day.