St. Michael's Annual Auction: January 20, 2023
St. Michael's Annual Auction is a time-honored tradition that continues to bring parents, alumni, faculty, and friends together to celebrate St. Michael's students, programs, and initiatives. The Auction is the School's largest fundraising event with spectacular auction items and unique entertainment in a fun and festive environment.
We are excited to continue the tradition this year at the John Marshall Ballrooms on FRIDAY, JANUARY 20, 2023. We will celebrate all things wintery — and the sparkling wonder of it all — with our auction theme of "Après Ski."
Justin Swisher of Swisher Auctions joins us again as our auctioneer- ready to energize our guests with an evening of friendship, frivolity, and, most importantly, frenzied bidding! A wonderful night out to support St. Michael's, the Auction is the not-to-be-missed parent event of the year!
Purchase Your Auction Tickets Today!Purchase Your Tuition Raffle Tickets!
Attire: Fun and Festive (from ski suits, alpine-inspired sweaters and furry boots, to cocktail attire… wear what makes you happy!)
Event Location: 101 N 5th St, Richmond, VA 23219
Street parking is readily available around the John Marshall, meters are free after 6 p.m.
Doors open at 6 p.m. — Let's get this party started!
Live Auction begins at 8:30 p.m.
Tuition Raffle winner announced at end of Live Auction
Wear your dancing shoes as we groove to the music of DJ Gillam
Delectable food by Homemade by Suzanne and lots of fun beverages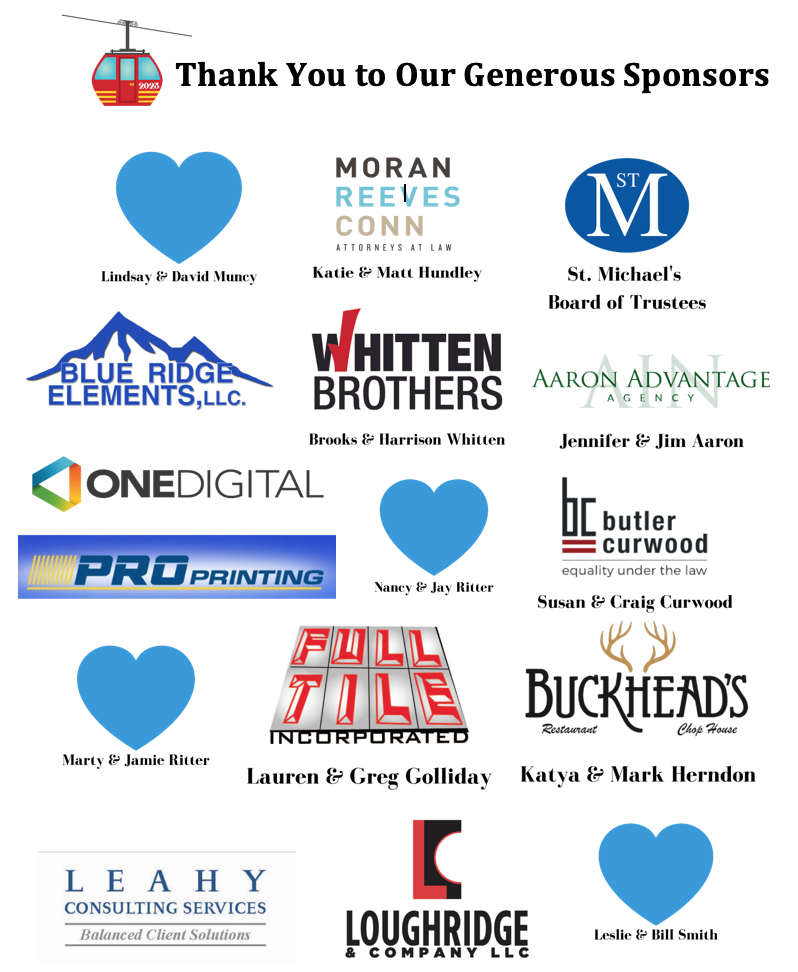 How can I support the Auction? Parent donations are CRITICAL to the success of the auction. Can we count on your help?
Donate an item or experience – Vacation homestays, private experiences like dinners, themed baskets, restaurant gift cards, concert/event tickets and sporting events are always popular, but no donation is too small! Contact Anne McCoy, [email protected], to inquire about making a donation.
Become a Sponsor – Our various sponsorship levels are designed to help your company meet its marketing objectives. For additional information, contact Anne McCoy.
Attend the event – Invitations will be sent in December.
Bid on auction items – Bids can be made the week leading up to the event and at the event. All bidding happens through a bidding application on your mobile device. Your bid number will be assigned to you upon check-in at the event. One bid number will be assigned per family for the Live Auction unless your request otherwise.
Spread the word – Talk about the Auction and encourage your friends to attend!