Strategic Plan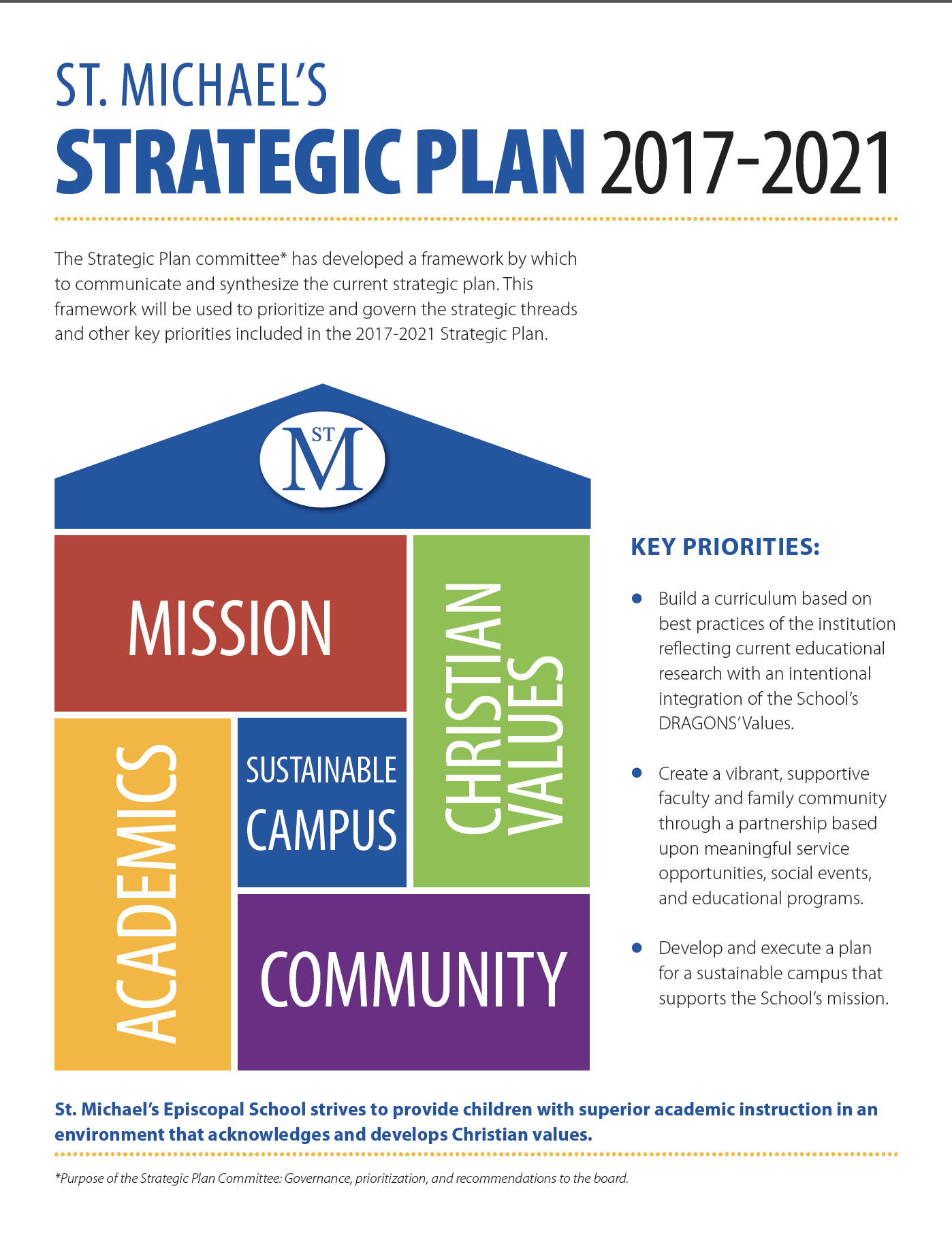 For over 64 years, St. Michael's has provided our students with superior academic instruction in an environment that acknowledges and develops Christian values. While we always strive to improve upon our delivery of this mission, every five years we embark on a Strategic Planning process.
Our finalized 2017-2021 Strategic Plan, adopted on September 20, 2017, is focused on Teaching and Learning. The Strategic Plan has set goals and priorities, and will focus energy and resources, strengthen operations, and adjust the organization's direction as needed, all while staying true to our School's core mission, vision and values.
As always, please feel free to reach out to us, or any members of the Strategic Planning Committee below, with any questions.