Meet Our Head of School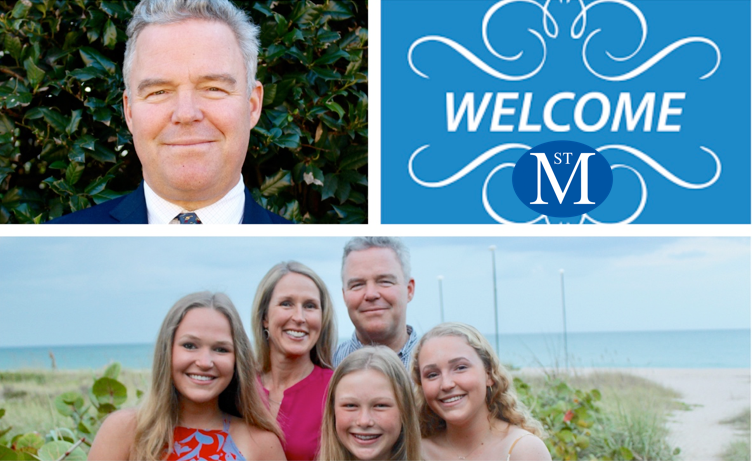 Robert ("Bob") E. Gregg,
III

, St. Michael's Seventh Head of School
Dear St. Michael's School Community,
After an extensive search that involved the St. Michael's Episcopal School administrative team, faculty, parents, students, alumni and community, the Board of Directors is excited to welcome Robert ("Bob") E. Gregg, III as the next Head of School beginning July 1, 2019.
We are thrilled to have attracted a leader with Bob's leadership and collaborative abilities, commitment, integrity, and passion for educating the whole person. His dedication to students and his expertise with both school leadership and student learning are qualities the Board felt were essential in our next Head of School.
As a seasoned Head of School who uniquely possesses both programmatic educational expertise and business acumen, Bob impressed the Search Committee and the Board with his passion for K-8 education, a demonstrated capacity for community-building, and his commitment to St. Michael's unique culture, mission, and values, as well as the School's Episcopal identity. The Board unanimously concluded that Bob's impressive credentials, as well as his personal warmth and engagement, make him an excellent fit for St. Michael's.
Bob grew up in New England and attended the Holderness School. He matriculated at the University of New Hampshire, receiving a B.A. in political science in 1990. Upon graduation, he became a teacher in independent schools and was drawn into admission work almost immediately. Bob decided to strengthen his credentials in school administration by pursuing an M.B.A. at the University of Wisconsin, Madison. Upon receiving his business degree with an emphasis in non-profits and marketing, Bob became Director of Admission and Financial Aid at Saint Edward's School in Vero Beach, Florida. He later assumed the position of Head of Saint Edward's Lower School, fueling his passion for working with younger students. During his career, he has taught math, science and social studies. Bob has served since 2009 as the Head of School at Green Hedges, a preschool-grade 8 independent school in Vienna, Virginia and he was highly recommended by its board and school community. He is also well-respected in the Virginia Association of Independent Schools (VAIS), having served on the Board of VAIS in several capacities since 2014.
Bob and his wife, Kathy (also a longtime independent school educator and English teacher at Holton-Arms School), have three daughters: Ellie (Freshman/University of South Carolina), Ruby (Sophomore /Episcopal High School) and Anna (a current 6th grader who will attend St. Michael's). They are looking forward to their move and will travel to Richmond several times this spring to visit St. Michael's.
I want to take a moment to thank the Search Committee for leading the School through a thorough and inclusive process focused on the mission, vision, and needs of the School in 2019 and looking forward. I have also appreciated the tremendous engagement, thoughtfulness, and enthusiasm that the entire St. Michael's community—our Search Advisory Boards, faculty, administrative team, families, students, and alumni—has brought to this important process that led us to select Bob. The search process was a wonderful and valuable reminder for me of the incredible opportunities St. Michael's offers and its unlimited potential.
Please join me in warmly welcoming the Greggs to our St. Michael's community. We look forward to each of you having a chance to meet Bob and his family in the months ahead.
Sincerely,
Kim Daniel
Chair, St. Michael's Board of Directors, 2018-19
Click below for official announcement and letter from Bob Gregg, incoming Head of School