Co-Curricular/Sports Info & Forms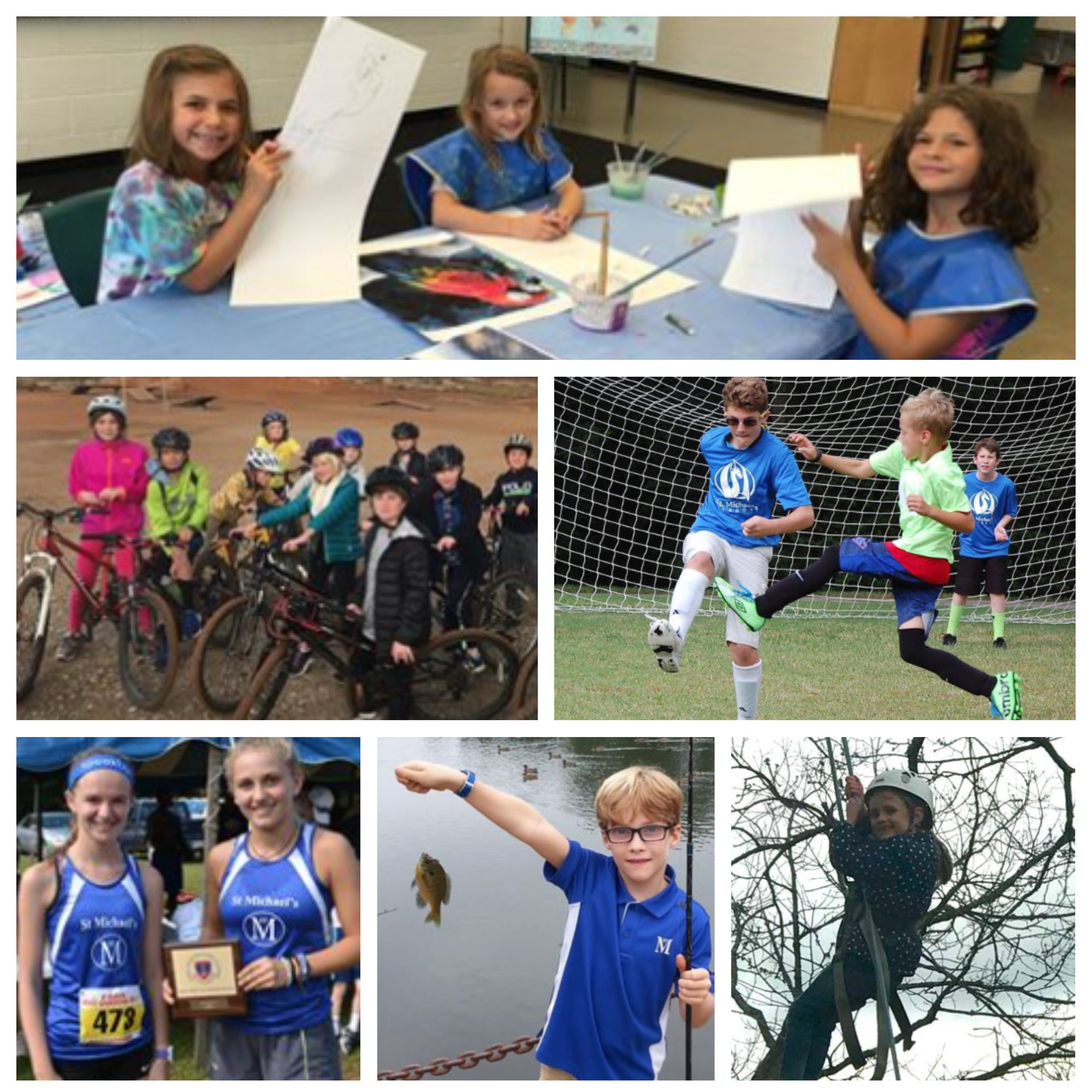 NOW

is the Time to Register for

SPRING

Sports and Activities!

St. Michael's believes that important learning happens outside the classroom with purposeful exposure to a broad variety of activities and experiences. After-school enrichment activities provide opportunities for students to explore a variety of interests and develop new passions. That is why we offer inclusive co-curricular, robotics, music and sports opportunities for our students at both campuses.
Click below for
ONLINE

co-curricular registration and payment:

Register HERE for SPRING Sports and Co-Curriculars
The following
SPRING

sports/co-curriculars will be offered:
Lower School:
Co-Curricular: Double Dutch Jump Rope, Tree Climbing, Tennis, Outdoor Adventures, Martial Arts, Mixed-Media Art, Jedi Lego Engineering, Fitness Fun, Fishing, and Intro to Acting
Middle School
Co-Curricular: Teen Drawing
Sports: Boys' Lacrosse, Girls' Lacrosse, Track (Co-Ed), Golf (Co-Ed)
Lower School Spring Enrichment/Co-Curriculars Schedule
2017-2018 School Year Activities/Sports Summary
An overview of the co-curricular and sports opportunities being offered during the 2017-2018 school year is below.
2017-2018 Athletic Participation Health Form for Grades 3-8 (if participating in any School sports)