Co-Curricular/Sports Info & Forms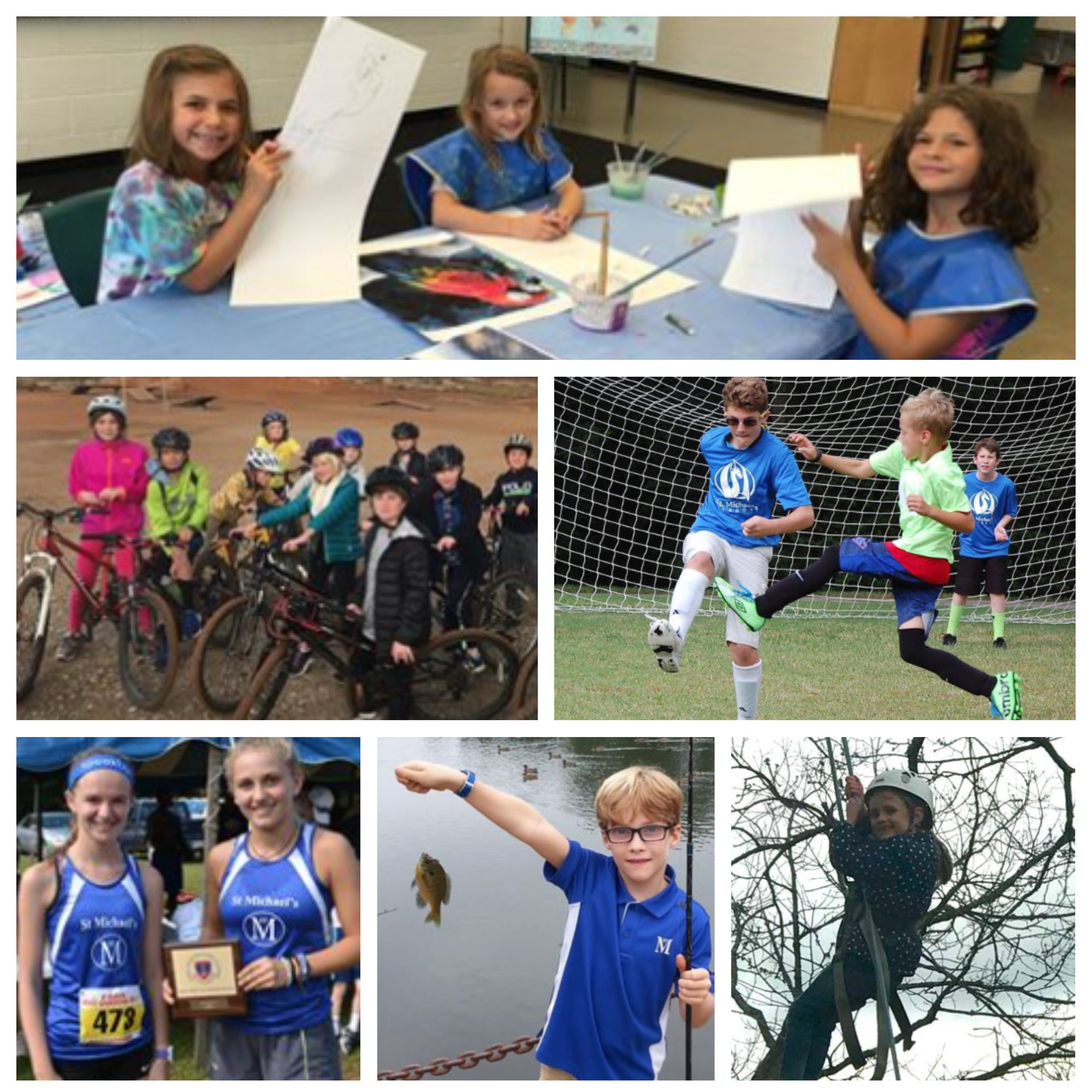 NOW

is the Time to Register for

WINTER

Sports and Activities!

St. Michael's believes that important learning happens outside the classroom with purposeful exposure to a broad variety of activities and experiences. After-school enrichment activities provide opportunities for students to explore a variety of interests and develop new passions. That is why we offer inclusive co-curricular, robotics, music and sports opportunities for our students at both campuses.
This year, we moved to
ONLINE

co-curricular registration and payment. Click below.

Register HERE for WINTER Sports and Co-Curriculars
The following
WINTER

sports and co-curriculars will be offered:
Lower School:
Co-Curricular: Martial Arts, Mixed Media Art, Mountain Biking, Lego Engineering, Championship Chess, Beginner and Level 2 Group Ukulele and Piano Lessons
Sports:

SMBA

Co-Ed Basketball for grades 4-8
Fifth graders are eligible to try out for Middle School JV Boys' and Girls' basketball.
Middle School:
Co-Curricular: Martial Arts, Teen Drawing
Sports: Boys' and Girls' JV and Varsity Basketball,

SMBA

Co-Ed Basketball, Swimming
Note: Boys' and Girls' Basketball tryouts begin November 13.
Middle School Basketball Tryouts Schedule: Week of November 13*
Monday, Nov. 13, 3-4:30 p.m. – JV and Varsity Boys' And Girls' Bball Tryouts (all together)
Tuesday, Nov. 14, 3-4:30 p.m. – JV and Varsity Bball Tryouts

BOYS

ONLY

Wednesday, Nov. 15, 3-4:30 p.m. – JV and Varsity Bball Tryouts

GIRLS

ONLY
Tryouts take place in the Middle School Singleton Campus Gym
For planning purposes, any students planning to try out must register.
Please contact Wally Kern at wkern@stmschool.net with any questions.
2017-2018 School Year Activities/Sports Summary
An overview of the co-curricular and sports opportunities being offered during the 2017-2018 school year is below.
2017-2018 Athletic Participation Health Form for Grades 3-8 (if participating in any School sports)