St. Michael's Annual Auction: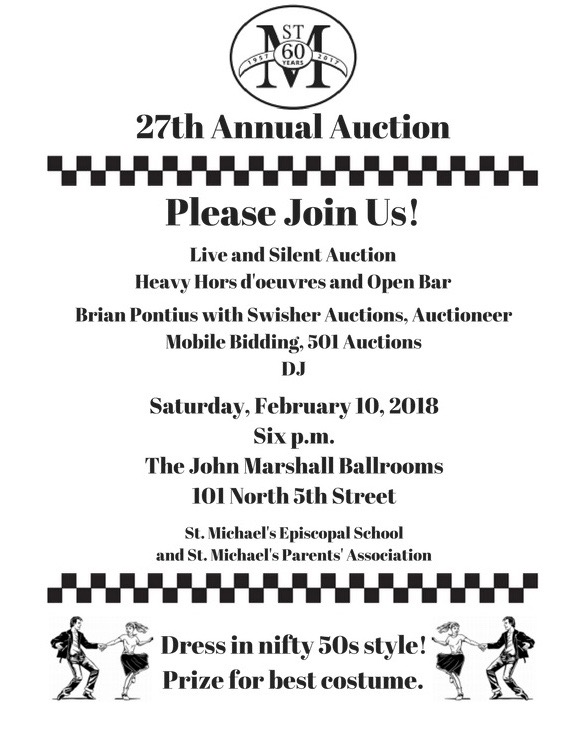 From greasers and cool cats to bobby soxers and June Cleaver look-alikes, folks were chrome-plated (that's 50s slang for well-dressed) as they arrived at the St M annual auction. In honor of 60 years of St M, we rocked around the clock and took it back to 1957 for a festive night of frenzied bidding, frivolity, and fun on the dance floor.
Thanks for a swell evening! (And special thanks to all of our wonderful volunteers, sponsors, and donors who helped make the auction a success!
Thank You to Our 2018 Sponsors!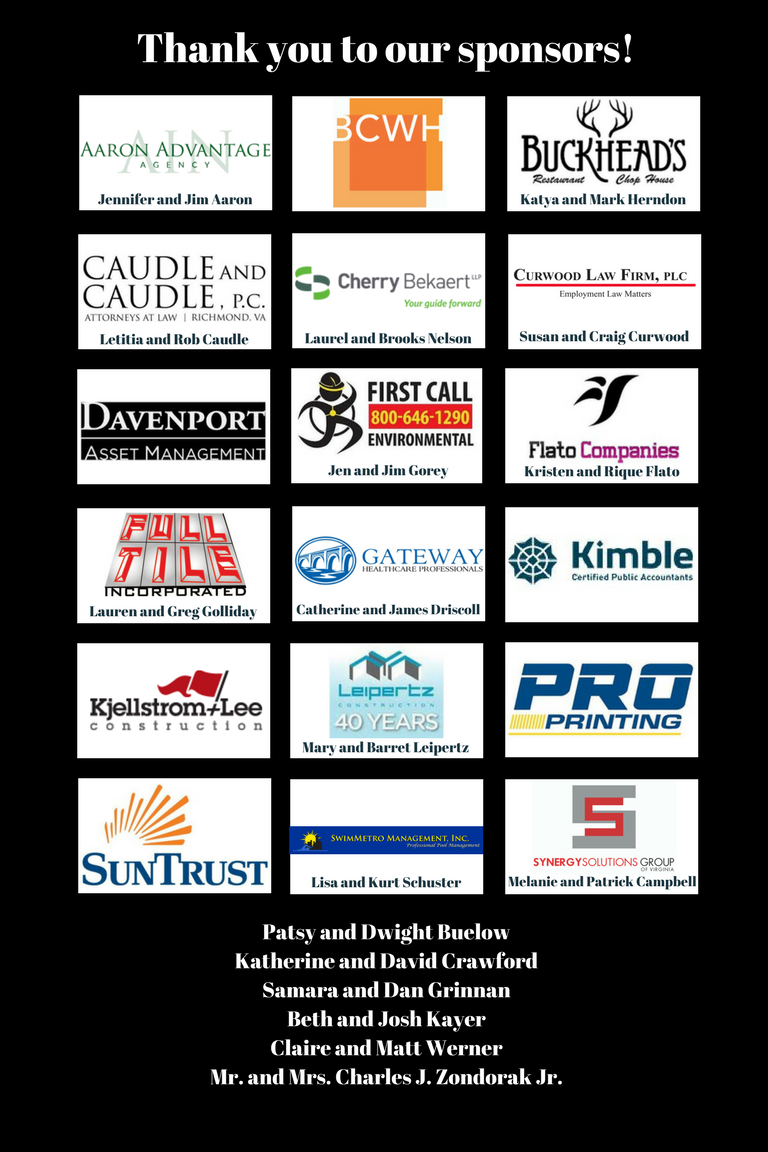 Calais Benson: Class Projects
Nena Meurlin: Solicitations
Lauren Golliday and Laura Okoh: Decorations
Amy Wozniak: Set-Up
Auctioneer Swisher Auctions
Mobile Bidding: 501 Auctions
To volunteer and/or donate an item, please complete one of the below forms or contact Mary King Coleman, Development Director.