St. Michael's Annual Auction: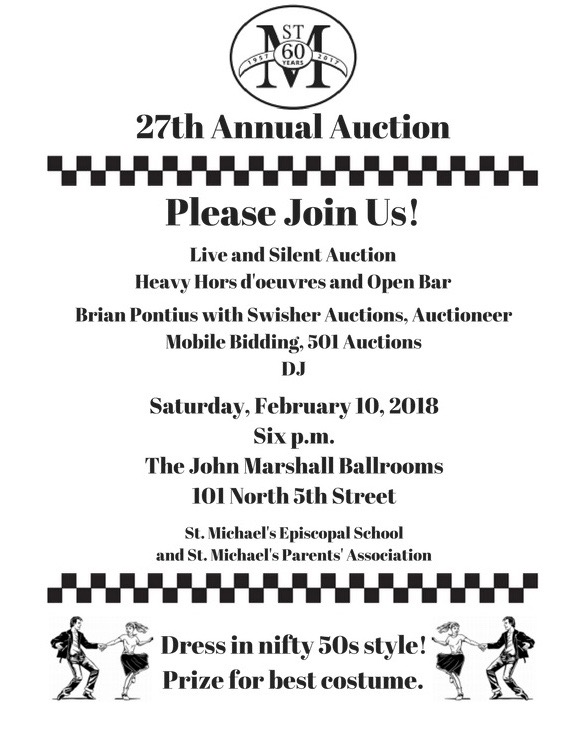 PURCHASE YOUR AUCTION TICKETS HERE
PARKING INFO: Parking is available at the Lanier Deck located at 13 N. 5th Street (the block just past the John Marshall on the left side of 5th St – across from Penny Lane Pub.) The parking is $5/day on the weekends and they accept credit cards only.
2017-2018 Committee Chairs:
Calais Benson: Class Projects
Nena Meurlin: Solicitations
Lauren Golliday and Laura Okoh: Decorations
Amy Wozniak: Set-Up
Auctioneer Swisher Auctions
Mobile Bidding: 501 Auctions
To volunteer and/or donate an item, please complete one of the below forms or contact Mary King Coleman, Development Director.
Please Volunteer Please Donate
Thank You to Our 2017 Sponsors!