2017/2018 School Year Key Dates Schedule
For planning purposes, below please find TENTATIVE Academic Calendar for the next school year:
PLEASE NOTE: The dates for CHRISTMAS BREAK have CHANGED.
Christmas Break begins at noon on Tuesday, 12/19-1/2. Classes resume on Wednesday, January 3.
Click the link BELOW to download printable copy of the Academic Calendar.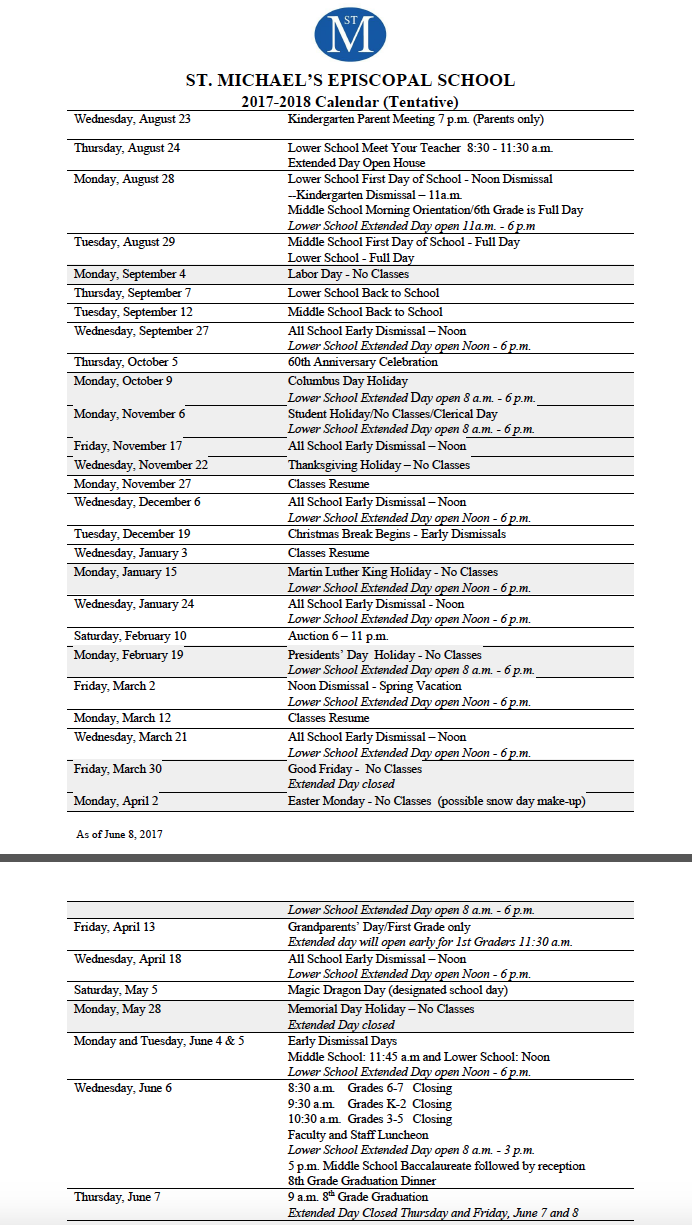 Add to Calendar